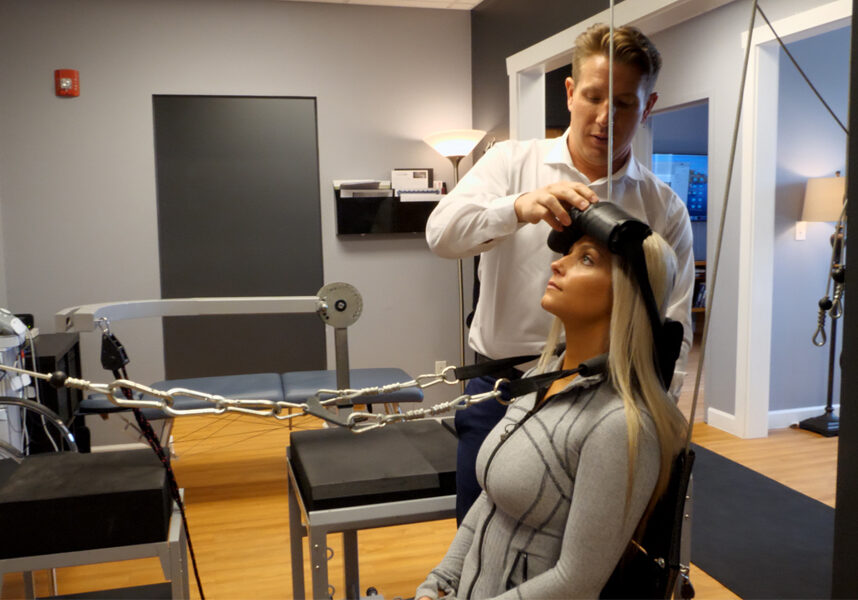 What is the solution when you get in an accident?
The first step after getting in an accident would be get checked out by a Chiropractor.  This makes sure that you will not be setting yourself for pain in the years to come and also will help keep you out of surgery.  The goal of the treatment will to make sure the joint receptors are activated and that the biomechanics of the neck are moving the way that they should.  We will also look at the structure of the spine and look to see if there are any problem areas that could be the reason for pain in the years to come.  Whiplash treatment is an extremely sensitive condition that needs to be treatment by a specialist.
Whiplash Explanation of Damaged Structures and Anatomy:
Whiplash treatment is an important task that is needed to be done following an accident. Whiplash is one of the most common injuries following a car accident in the United States. Whiplash treatment is needed immediately following an accident to insure the best possible outcome.  There are over 1 million Americans each year that suffer a whiplash injury.  Of these millions of Americans, 25% of them suffer from chronic pain and disabilities.
The surprising part is that the pain these whiplash victims feel happens up to 3 years after the injury. This is the case for one-in-seven of the whiplash victims that experience chronic pain. The forces in the neck and head during a whiplash injury can be as high as 47.8G and in some cases, the head may accelerate up to 5 times the input of acceleration. This violent force causes ligaments to stretch and a therefore change the shape of the neck by a process of buckling.
According to Basmajan and Ryberg, "Capsular or ligament injury results in the loss and deactivation of mechanorecptors- the proprioceptive role of the affected segments is adversely affected.  Spinal Manipulation may help activate receptors and restoring proprioceptive control reduces the chance of re-injury. Hence it is an important consideration in prevention care." This derangement of the ligaments will eventually lead on to future complications or chronic pain in years to come unless treated.
The outcome of has been more commonly surgery. From 1979 until 2009 spinal surgeries increased 137% while the population on whom the surgeries were performed on increased only 23%. The rate of cervical spine surgery increased 53% and cervical spine fusion increased more than 70% which is also 40% higher than any other country.
3-Step Approach to Solve Pain &
Correct the Problem
STEP 1 - Find the Problem
• Thorough History
• Orthopedic Examination
• Neurological Testing
• Musculoskelatal Exam
• Range-of-Motion
• X-Ray
STEP 3 - Corrective Care (Optional)
• Spinal and Extremity Joint Adjustments
• Therapeutic Exercises
• Spinal Rehab Traction
• Spinal Orthotics (Denneroll)
What our patients have to say...
"Dr. Petzel is great! The office has an awesome vibe. It's super clean and feels homey. He plays great music which helps to relax. Has all the equipment there to fit your needs. I trust his expertise which allows him to make the best judgment call for treatment. Makes me feel comfortable, communication is great and we have the best conversations! Love that he has free treats at the front desk. Covid safety protocols implemented. Would definitely recommend Dr. Petzel and this location!"
"Dr. Steve is a highly skilled chiropractor proficient in many techniques. I have referred a handful of patients to him and all have had such great results, improved posture and increased range of motion. I'd Definitely recommend him, 5* doctor!"
"I felt pampered in this upscale chiropractor's office. This was my first experience with a male massage therapist, and he was competent. I do not recall the exact name of the technique--it was something similar to lengthening--but it was wonderful! I would refer anyone to this facility."
534 Chestnut St. #240, Hinsdale IL 60521
630.887.1900